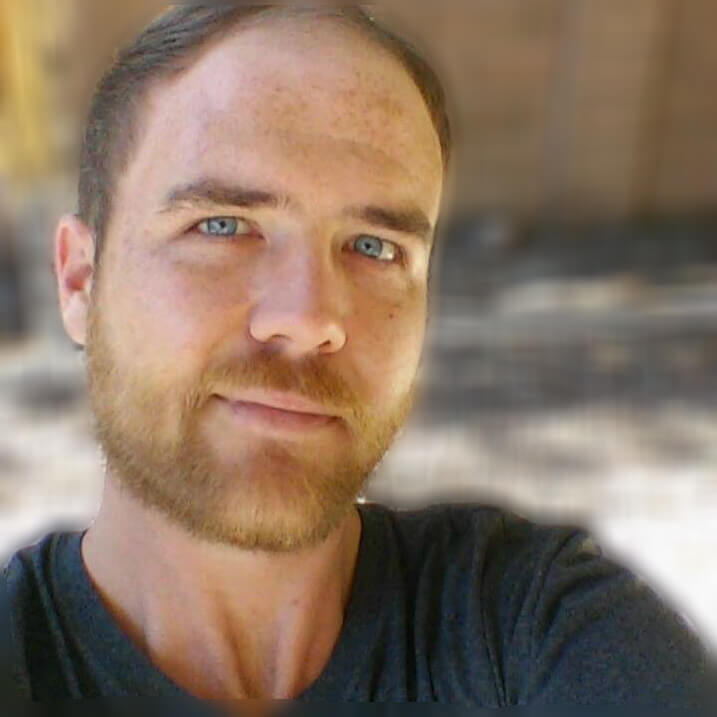 Meet Caleb: Home At Last
I know to non-addicted people a sense of humor probably doesn't seem like an important detail. But this was one of the most important details when I first spoke to Caleb.
Caleb came to KCR from Arizona with a harrowing opiate and alcohol addiction. He struggled for years, in and out of residential treatment, detox, and sober living. Each attempt thwarted by relapse.
In 2014, Caleb had a steady job with money in the bank. He had a wife and new daughter, owned his own home, and three cars in the driveway. However, he was drinking to cope with the struggles of a young family and ended up in residential treatment. Unfortunately, soon after treatment Caleb relapsed, and his wife left.
Alcohol became Caleb's primary coping mechanism and he eventually lost his job. As he collected unemployment he was constantly intoxicated. He had nowhere to be, no one to see, and his daughter was gone.
By 2016, Caleb lost everything. He was divorced, lost his house and cars, had no job, no money, and nowhere to go. He was in and out of treatment more than five times and could never stay sober. After his last stint in treatment, he decided to have a change of scenery and went to Arizona to live in a sober living environment. Unfortunately, relapse was common, and Caleb fell into his addiction again.
He was at the lowest point of his life and felt completely hopeless. He was back to detox, back in treatment, but he was alone, depressed, far from home, and desperately missed his family.
After completing treatment this time around, Caleb got a job and moved back into sober living in Arizona. The environment was not structured and relapse was still rampant. But this time was different for Caleb. He really wanted to stay sober and get closer to his family.
After six weeks fighting for sobriety in sober living, Caleb requested a transfer to KC with his job. He thought he could stay clean and sober if he were closer to home and if he had the right support in place. When he got the news his transfer was approved he knew it was important to find the right place to live to support his sobriety.
He wanted a privately owned sober living environment because he thought that level of structure would work best for him. Caleb sought a safe, clean home where he could work and take care of his life while also living with a positive routine and accountability. A quick Google search brought him to Kansas City Recovery.
When Caleb first called about relocating to Kansas City to be closer to home and family, I was immediately impressed with him. He had a certain honesty about his past and his struggles that made me feel like he was in a healthy place and ready to move forward and rebuild, rather than being stuck in the past.
He was forthcoming about relapses and how he dealt with them, and he had that sense of humor that is so essential to this journey. Being able to laugh amid adversity, sometimes at ourselves, shows a healthy outlook and spirit, with a willingness to move forward and improve. I felt Caleb would be a great addition to our family and home.
Today, 7 months sober, Caleb has a career. He was recently promoted, and is quickly climbing the ladder with his employer. He spent the holidays with his family for the first time in two years, he co-parents successfully with his ex-wife and sees his daughter all the time. He is rebuilding his life as the best version of himself.
Caleb says the biggest difference in his life now is he is stable, and comfortable in his own skin. He loves the closeness of the guys at Kansas City Recovery and that the house is comfortable and clean. He appreciates the leadership and structure, he enjoys the service work and especially when we cook dinner at Ronald McDonald House for families of children with a terminal illness.
Before, he was always waiting for the other shoe to drop because he was never secure in his sobriety. In other sober living situations, there were dirty living conditions and a consistent stream of relapsing people that created a sense of insecurity with life and sobriety.
He was in a constant vortex of "can I pay rent, am I going to the liquor store today, is someone going to steal my groceries at my sober living, is someone going to relapse at the house?" It was a daily struggle to survive and a constant feeling of brutal uncertainty about what the future holds.
Now, Caleb has stability in his sobriety, his job, his finances, and he has a secure home to live in.
One of the most successful pieces of our sober living is the family atmosphere and being connected to each other in the house.
When he came to KCR, I was worried that Caleb was isolating and staying in his room a lot. However, Caleb wasn't isolating. He said when he got here, he was really comfortable and liked being in his room. He enjoyed relaxing and reading, or watching Netflix. I didn't realize how comforting that must have been after coming from a place of instability and not feeling comfortable in your own space.
What I love, is Caleb came in and made his room his own. He has pictures of his family and his daughter, he put a nice lamp on his nightstand, and you get a sense of his comfort and security.
Caleb is a great addition to our home and our sober family. He is dependable and strong, he is honest and committed to his life and his recovery. Not only is he a true testament to what sobriety and recovery are all about, but he is the epitome of what Kansas City Recovery stands for. We are so grateful to have Caleb on our team and grateful for the example he sets for everyone around him.
Sobriety Date: 5/20/17
Fave thing about sobriety: "Feeling free and able to just be myself."