You need a plan for recovery, and we have it.
OUTPATIENT TREATMENT KANSAS CITY
Customized Outpatient Plans
Outpatient treatment is a combination of group sessions and individual, educational, behavioral, and relapse prevention.
What we know for sure, is the longer we keep people engaged in a recovery process, the better the outcomes are.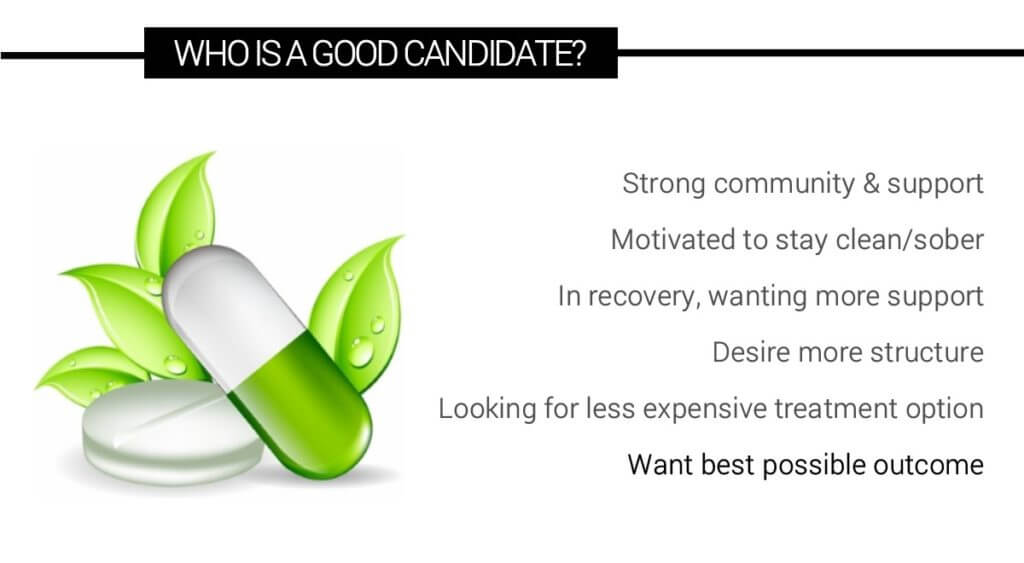 We know there is no one-size-fits-all approach to addiction recovery.
We customize a recovery plan that makes sense for you, and your family.
You choose what you need, we'll create the plan.
Meeting attendance verification
Ongoing progress notes
Random drug/alcohol testing
Family support
Group attendance verification
4 individual sessions per month
Life skills work
Sponsor meeting verification
Probation/Court communication
Relapse Prevention Group
Addiction Education Group
Outpatient programs for mild to moderate addictions are cheaper than inpatient rehab. Many cost $5,000 for a three-month program. Some outpatient programs, such as the program at Hazelden Betty Ford, cost $10,000. The price tag depends on how often the individual visits the center each week and for how long.Addiction Center
You'll be relieved to know, we are a fraction of this cost.
Our programs start as low as $1000 per month depending on the plan we build for you. Excellent care and education for a fraction of the cost.
We will not charge you, or overcharge you, for unnecessary services.
We recommend a 90-Day commitment to ensure the best possible outcome. The great thing about an individualized plan? We can adjust it as we go.
If you are in need of sober living, we offer all plans with our sober living home as well. Click HERE to learn more about our men's sober living house.
This is your plan, your way. Call now to set up your consultation and start building your plan today.